How can CRM softwares reduce your operational expenses?
MARKETING AUTOMATION
MARKETING SOFTWARE
CRM SOFTWARE
CRM
Businesses constantly need to improve customer experience to maintain their competitive advantage on the market. Customers are getting smarter by receiving more valuable information, therefore if we want to retain them, ingenious strategies are needed to be implemented. Besides customer, or client retention, budget cautious approach should be in the top priorities when choosing the right strategy.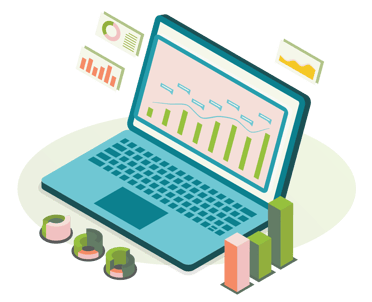 Customer relationship management along with improving your quality interaction with your clients, also reduces overall costs for the organization and promotes the improvement of digital presence. CRM softwares enable you recording customer information and communication digitally, therefore the money spent on paper-based data and interaction seek a significant decrease. Also, storing customer information on your digital platforms promotes business process development and fastens up decision making processes. In the end, by using CRM softwares, you will be able to deliver improved services to your clients.
Benefits of storing customer data in a CRM software:
Improved business processes with customers, the information arrives faster to both parties

Improved quality in service delivery

Lower compliance costs

Budget cut with handling fewer paper records, and less storage
Which costs does CRM reduce at an organization?
1. Costs related to paper waste
As every data stored digitally, there is no need for paper-based customer information. All information of your customers, from the name or the last time you interacted with them is stored electronically at one place. Some documents, like contracts and bills still need to be stored traditionally due to manual signature reasons, but the number of paper-based documents are significantly fewer. Sooner, or later digital signatures perceive

2 . Costs related to customer acquisition
In a well-designed CRM software you can see the connections between your customers, which means making deeper contacts with clients are easier. Retaining an existing customer is the most cost-efficient method and getting recommendation from them can boost your sales processes. With seamless customer service, you are able to take your influence on the next level.

3. Costs related to customer management
Sales representatives, especially at smaller organizations, tend to use different tool for customer management. For example, tracking their action, sending them unique communications or setting up buyer personas. A complex CRM software can have them all, which means only one platform is enough to manage all client interactions. Grape Optima provides omnichannel communication methods for client management purposes.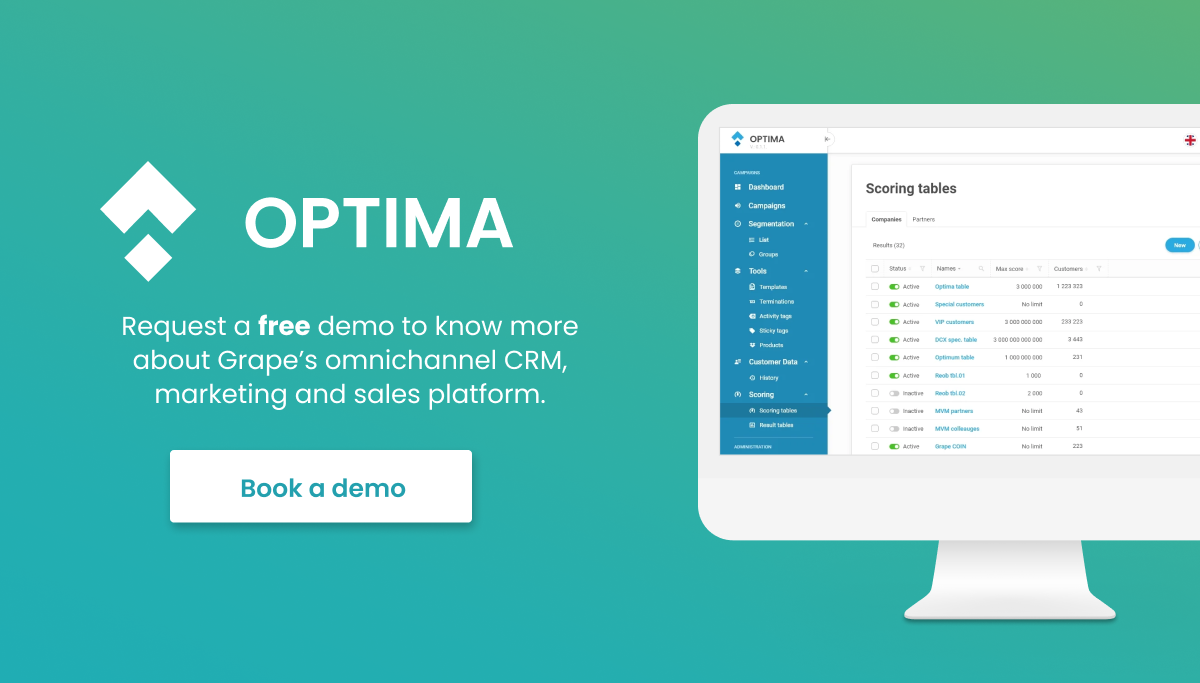 4. Failure generated costs
When we do our job very well, there is still likelihood that we will make mistakes. With CRM automations, sales and marketing managers have the ability to reduce this chance by creating customer-activity based workflows. CRM softwares reduce human generated errors to an extent, which supports better functioning sales and marketing teams.
Maximise the efficiency for your sales activity, request a free Optima demo to see our CRM solution in action!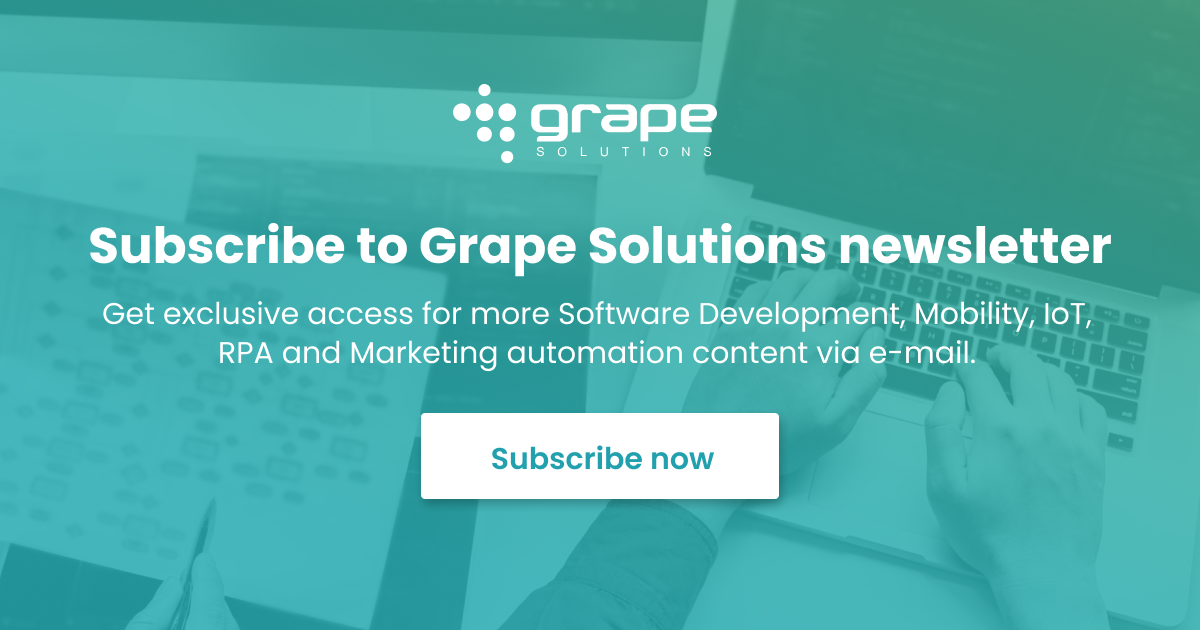 Share this post on social media:
Read On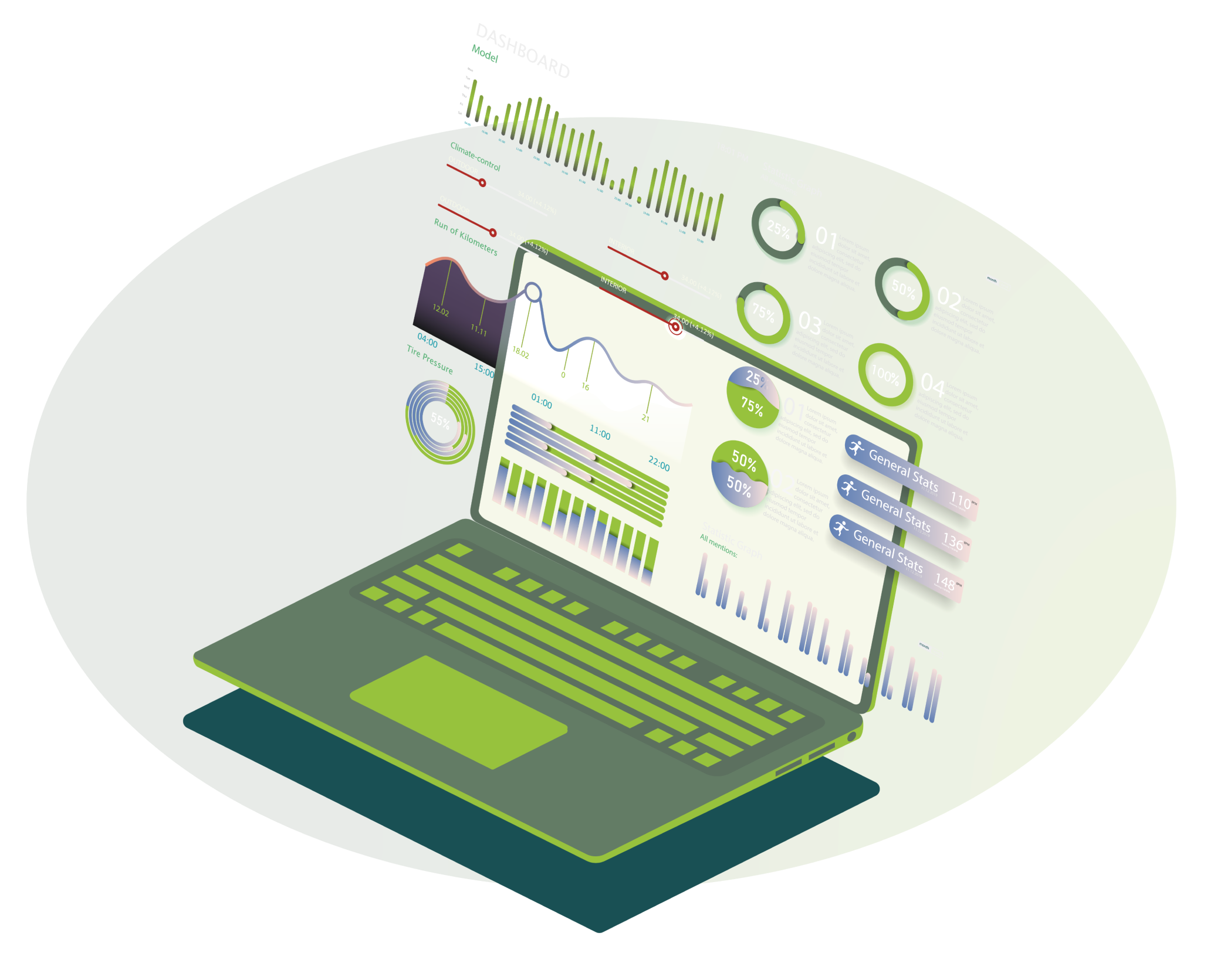 IOT
INTERNET OF THINGS
IOT SOLUTION
IOT DEVICES
What does IoT have for retail businesses?
The global Internet of Things retail market size is set to be worth $94 billion by 2025 as more and more retail businesses improve their customer experience with smart devices. With connected devices, businesses have access to more detailed information about their customers, enabling themselves to...