The oasis of technology: insights from the GITEX 2023 conference in Dubai
SOFTWARE DEVELOPMENT
EVENT INSIGHTS
Last week, this year's GITEX conference took place in Dubai, attracting an estimated 180,000 visitors worldwide. Following the great success of previous years, the organisers have decided to hold the European version of GITEX in Berlin next year from 21 to 23 May. We brought you the latest technology insights from the 43rd GITEX Global Conference.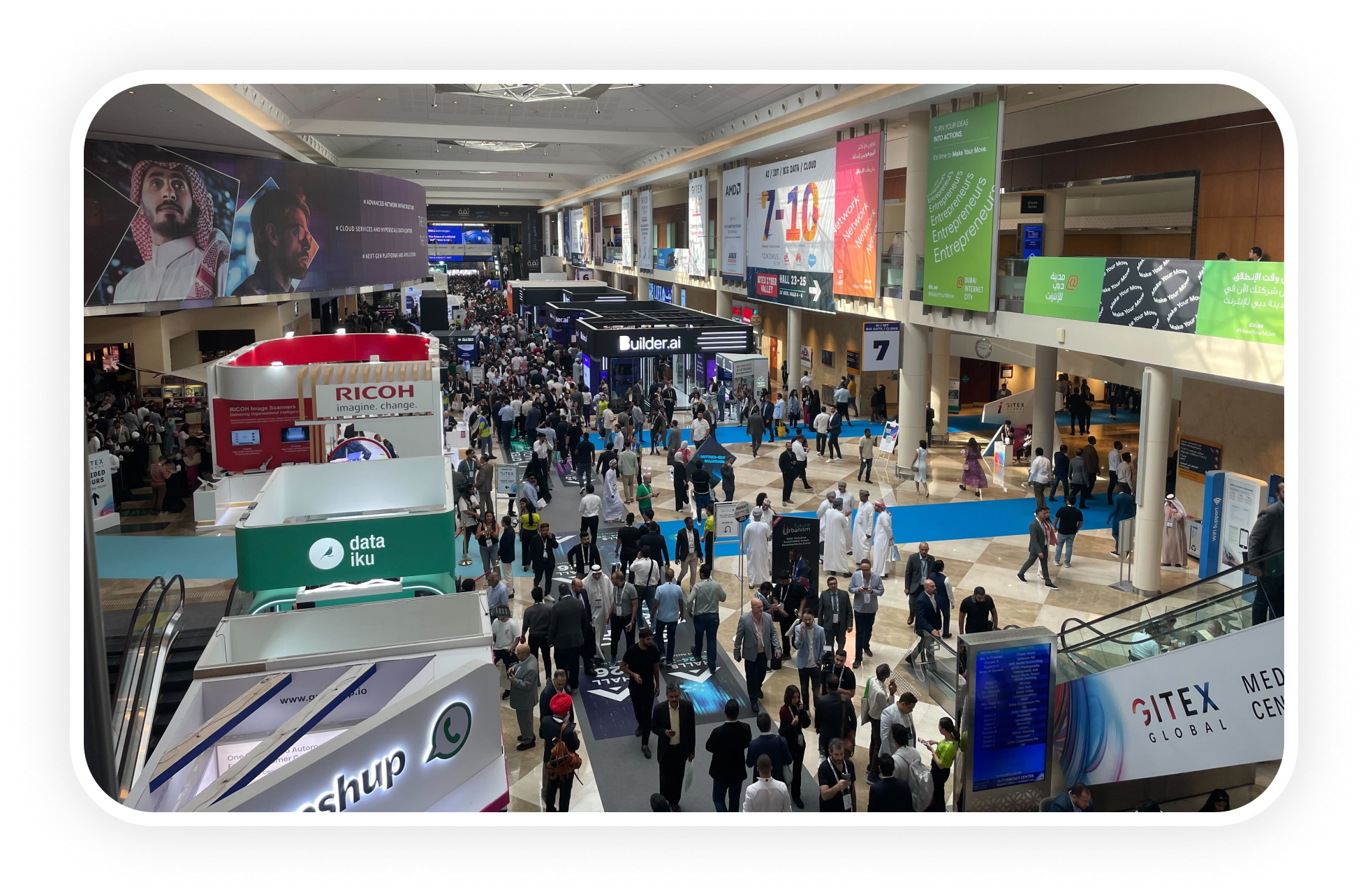 GITEX Global is the Middle East's exclusive technology event, attracting attendees from industries such as IT startups, large IT companies, government agencies and technology enthusiasts. The event emphasises international exhibitors, panel discussions and keynote speakers who typically share industry insights, emerging IT trends, new product developments and out-of-the-box innovations with visitors. The event has been rightly called the tech oasis of the Middle East, with participants exploring topics such as artificial intelligence, blockchain, cloud computing and cybersecurity. The importance of the event is also reflected by the fact that sponsors were tech giants such as Huawei, HP, Lenovo and Salesforce.
Finding a talk or exhibition hall that didn't focus on artificial intelligence was hard, so we listened to Koo Ping Shung, former president of the AI Professionals Association of Singapore, talk about the topic.


| | | |
| --- | --- | --- |
| | "Generative AI is definitely here to say the least and we should see more models being developed, especially cross-medium generative models such as text-images, text-speech, etc. With this in mind, the media industry will have a huge shake-up for sure with content generation becoming cheaper. " | |
'As for the overall AI industry, given its development and more talents working on it, it will be difficult to predict its overall trajectory. However, what I can say for sure is this. With Generative AI raising the public awareness further on what AI can do, there will definitely be more emphasis on the AI Professional Ethics and Governance and this is where regulations and compliance comes into place. We should see more regulations and compliance going forward, and as for whether it will stifle innovation in AI, it really depends on individual governments' literacy level on AI,' - said Koo Ping Shung. (source)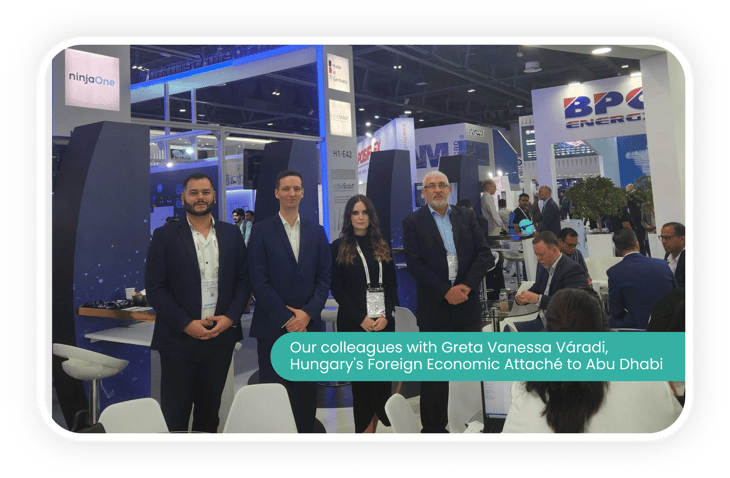 | | | |
| --- | --- | --- |
| | In recent years, generative AI has made huge progress, but let's not forget that other vital topics have emerged and are worth reflecting on, such as cybersecurity, data warehouse innovations, pattern recognition or the latest developments in the e-commerce industry. Threats in the online space are increasing, and in cybersecurity, AI plays a significant role in preventing and managing them. Machine learning and AI, for example, enable systems to identify and respond to cyber-attacks faster and more efficiently, protecting online communities and businesses. | |
Data warehouses also play a vital role in data management. These systems allow data to be stored, analysed and processed and help decision-making. Data warehouses facilitate historical and current data analysis and help companies make strategic decisions. "It was interesting to see several exhibitors promoting their data warehouse and business intelligence solutions. Data warehouses aggregate data from various sources, such as databases, spreadsheets, CRM or ERP systems, providing a consolidated data source for business intelligence tools. With the help of data warehouses, BI tools now receive cleaned and structured data essential for accurate and detailed reporting and analysis," - started Gábor Fodor, our Senior Sales Consultant colleague.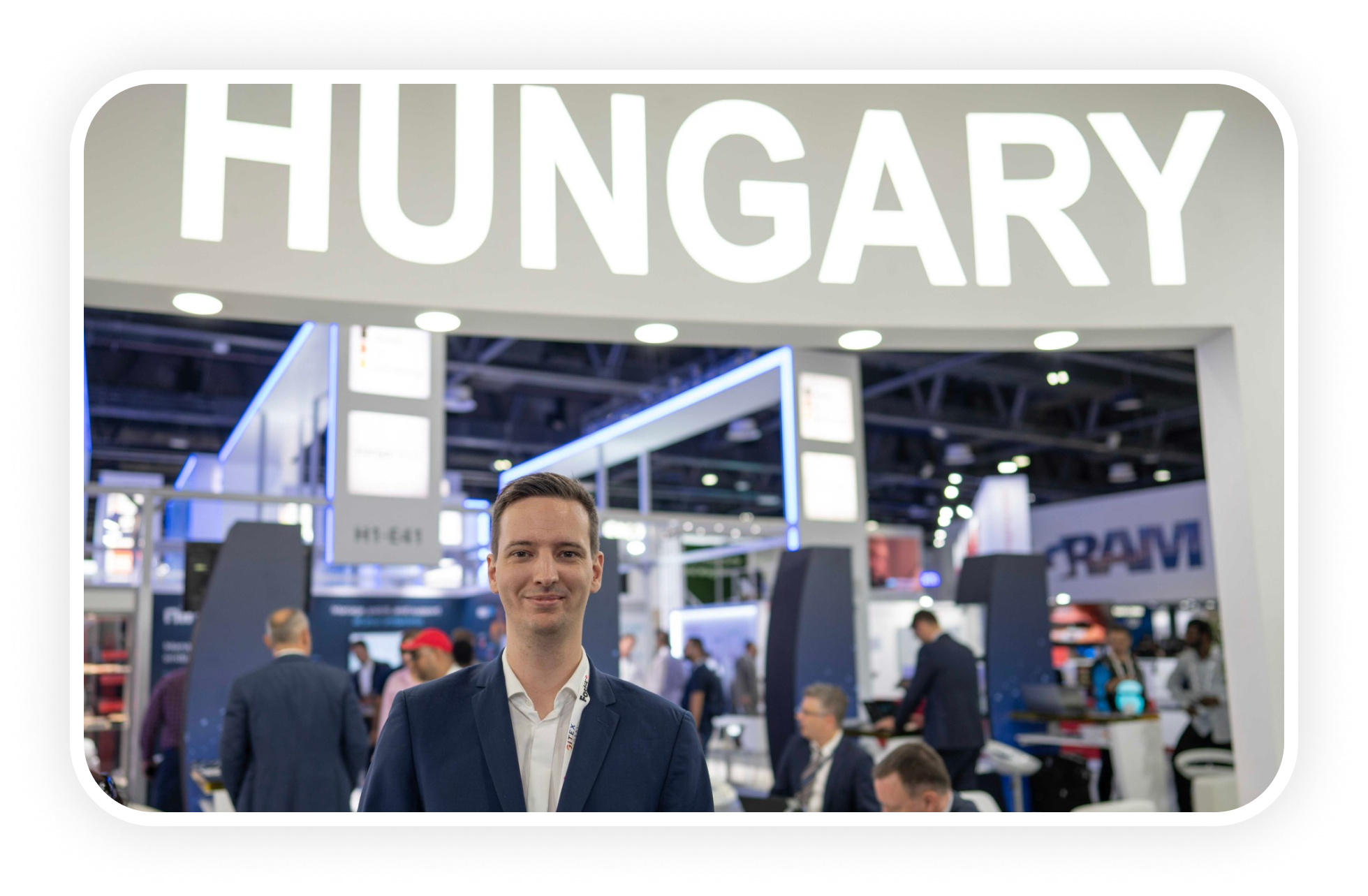 AI has also brought revolutionary changes to e-commerce, such as personalised offers and customer experiences. AI helps companies offer better products and services, increasing customer satisfaction and loyalty.


| | | |
| --- | --- | --- |
| | "One such memorable innovation is related to a startup. Their goal is to disrupt the way people shop in stores. With their solution, consumers are instantly informed about the weight and calorie content of the bag. It helps conscious shoppers compare products and make the right nutritional choices. This is a huge relief for retailers as well, as the innovation will help them increase customer satisfaction, shopping experience and loyalty," said Gábor. | |
Closely related to machine learning is the pattern recognition technology. Pattern recognition is a cognitive process that involves identifying and classifying recurring regularities or patterns in data or information. Pattern recognition is currently used in areas such as financial fraud detection, medical diagnostics and quality control:
Natural language processing: analysing and understanding human language.
Detecting financial fraud: identifying unusual patterns in financial transactions.
Medical diagnosis: Recognising patterns in medical data to diagnose diseases.
Quality control: identifying defects in manufacturing processes.
Next year's GITEX Global conference will take place in Dubai from 14-18 October, and the European event will be held in Berlin from 21-23 May. You can read more about the event by clicking here.


Share this post on social media:
Read On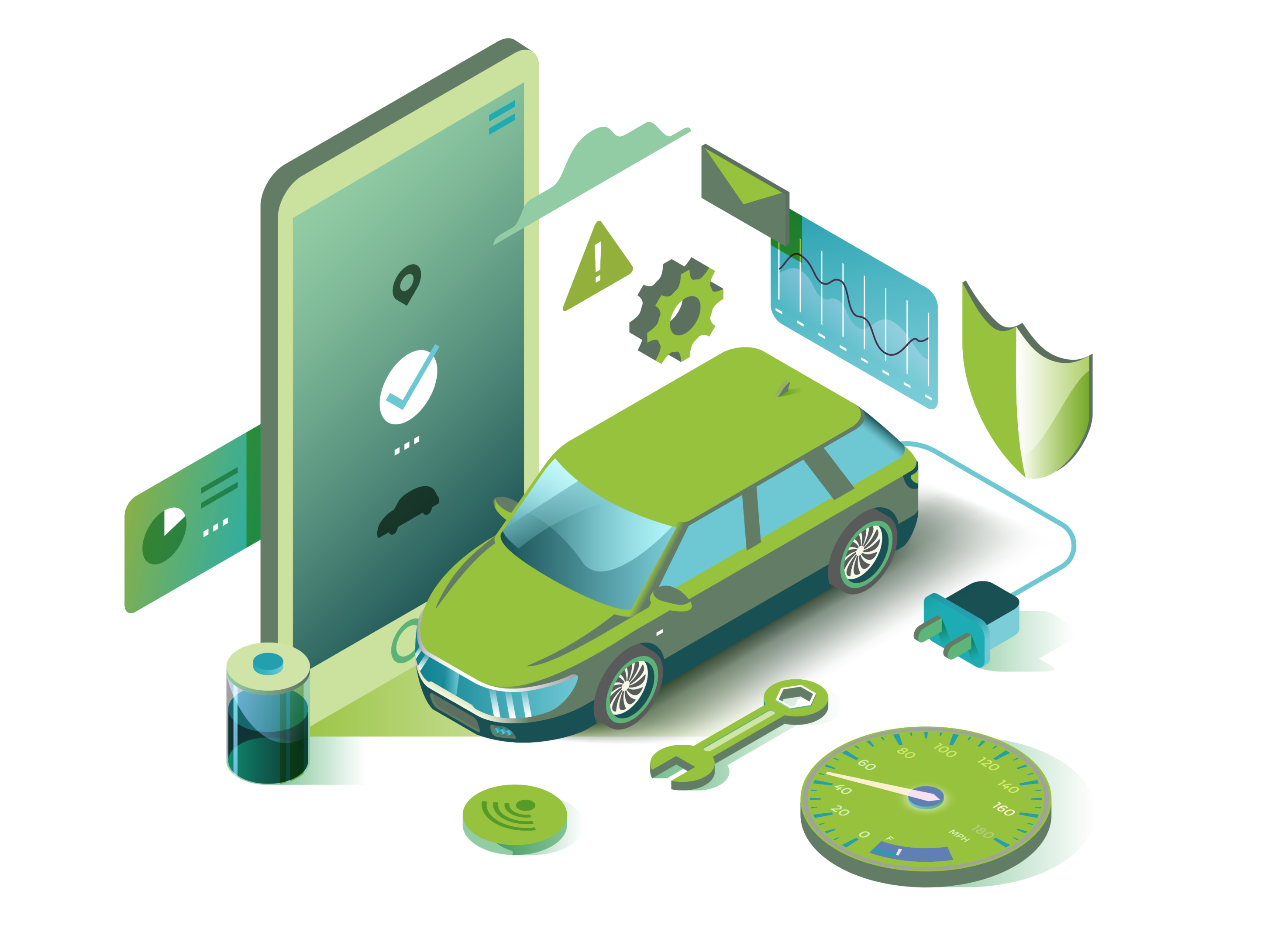 MOBILITY
E-MOBILITY
MONTU
EV
ELECTRIC VEHICLES
ELECTRIC CHARGING STATION
ELECTRIC CHARGING
Can charging stations in EU keep up with the increasing number of electric vehicles?
According to EEA (European Environment Agency), in 2019, 10% of vehicles sold in the European Union was electrically chargeable, which is nearly a double increase comparing to 2018. Despite the fact, that more and more people think environmentally consciously, the trend of electric charging...