IFUA Horváth and Grape Solutions declare substantial agreement
PRESS RELEASES
PARTNERSHIPS
IFUA HORVÁTH
A long-term strategic partnership has been set between the Hungarian subsidiary of international independent consultancy enterprise, IFUA Horváth & Partners Ltd. and Hungarian software development company, Grape Solutions Plc.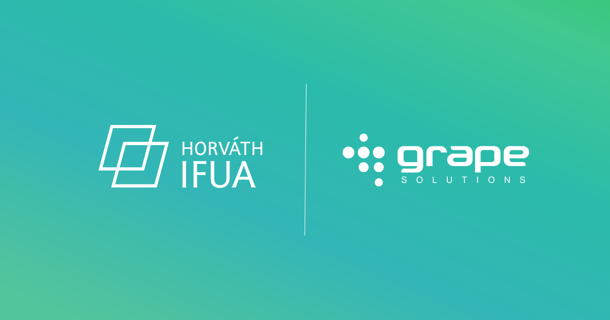 As technological transformation plays an increasingly meaningful role in how companies do business daily, they need solutions that address their end users' needs in innovative and forward-thinking ways. IT and consumer demands are becoming more complex, meaning there is a need to combine various competencies of companies in different segments.

The importance of the strategic cooperation between IFUA Horváth and Grape Solutions implies that the companies agreed to jointly explore the potential of advanced, innovative IoT smart device systems for domestic and global industry stakeholders. By combining their competencies, applied technologies and services, the two companies aim to meet their customers' diverse digital sustainability needs at the highest attainable level and in the shortest feasible period.

IFUA Horváth is an internationally acknowledged consultancy company with more than 1,300 employees in 18 countries, provides professional support to global clients in the financial, business and IT areas. Their Hungarian office focuses on the rise of business intelligence, IoT and sustainability in the automotive, agriculture, oil, retail, banking, transportation, energy and telecom sectors. IFUA provides consulting services to help clients develop green business strategies, increase cost efficiency and improve their overall business performance. They aim to align the strategy, innovation and technology for clients' long-term competitive advantage.




IFUA Horváth is a platform-independent consultancy and consistently tries to propose the most professionally mature solution. Therefore, we work with an extensive ecosystem in the BI field. In this operating model, Grape Solutions' industry knowledge, Microsoft decision support, and IoT technology know-how align with us. We understand and complete each other well, which gives both companies stability and a quality guarantee for their work. For us, it is an asset that Grape Solutions has experience working on projects with large groups of companies, as we work with similarly large clients on various enterprise management topics.

Levente Havas, Partner at IFUA Horváth & Partners Ltd.



Grape Solutions is a prominent software development company in the Hungarian sustainable software market, contributing to companies' data-driven, cost-efficient and enhanced renewable energy operations with their e-mobility, IoT, green energy and building energy solutions. With more than 16 years of software development and IT consulting experience, Grape Solutions provides technology services in the oil, energy, banking and insurance markets. In addition to their turnkey, award-winning energy products, they provide services such as app development, business intelligence (BI), robotic process automation (RPA) and IT outsourcing. They aim to make the transition to sustainability seamless for their customers, which is a critical priority during the global energy crisis.



With our innovative software solutions, we strive to provide an actual answer to business concerns of the future, in addition to the challenges of today. We believe that business intelligence and IoT are indispensable assets to reach this ambition. Collecting data from smart devices is not enough, we need to create a system for customers where information can address real business failures, most of which increase costs unnecessarily. Detailed knowledge of environmental parameters is needed to use energy-efficient resources, which is impossible without sector-specific knowledge. The collaboration with IFUA Horváth combines the software expertise of Grape Solutions and the corporate governance knowledge of IFUA Horváth, meaning that our services provide immediate contribution in solving complex business problems for our customers.

Szilárd Széll, CEO of Grape Solutions Plc.

About IFUA Horváth:
IFUA Horváth is a member of the Horváth Group, which is an international, independent management consultancy with more than 1,300 employees at locations in Europe, the USA and other global markets. As a top consultancy for transformation, performance management and digitalization, Horváth leads companies and public organizations to sustainable success and long-term value creation. Horváth represents profound, innovative approaches and solutions – based on the company's roots and values – shaped by their founder Professor Péter Horváth. For its outstanding project results and high-level customer satisfaction, Horváth has received countless awards.




About Grape Solutions:
Grape Solutions Plc., founded in 2006, is one of Hungary's leading software development companies, which has implemented more than 100 successful enterprise projects in various industries since its launch in 2006. In 2018, Hungary's leading energy supplier, MVM Group acquired Grape Solutions. Over the past 15 years, it has worked with clients such as Wizz Air, Bayer, MOL, Rossmann, Magyar Posta and Unicef, and in 2021 it was named one of Europe's fastest-growing companies by Financial Times.
Share this post on social media:
Read On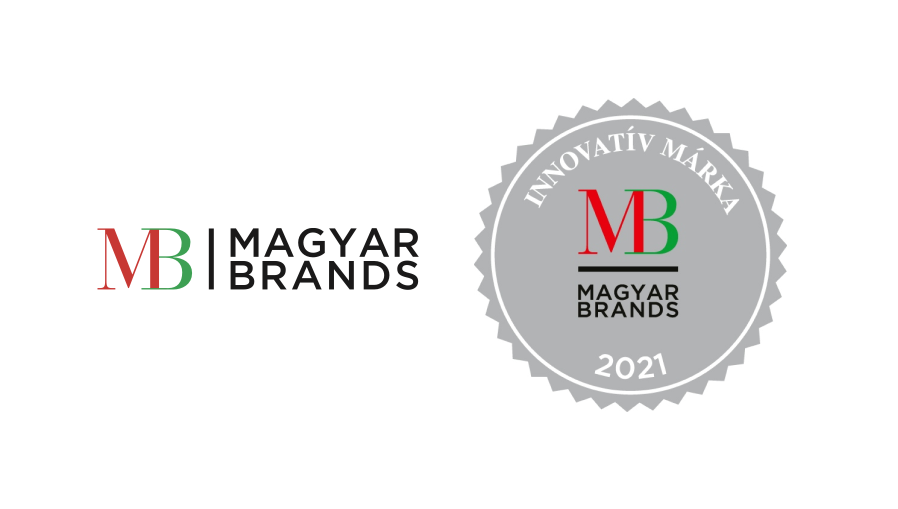 Grape Solutions receives Hungarian Brands award in the "Innovative Brand" category
This year, Grape Solutions received the Hungarian Brands Award in the "Innovative Brand" category for the first time. Since 2009, "Magyar Brands" has been awarding Hungarian companies founded in Hungary or were founded by Hungarian professionals.