Hungarian development makes electric vehicle charging seamless in the Czech Republic
E-MOBILITY
PRESS RELEASES
MVM MOBILITI
PARTNERSHIPS
INNOGY
Grape Solutions and MVM Mobiliti partner with Innogy CZ, a leading Energy & Utility company in the Czech Republic to enable effortless and convenient electric car charging for Czech motorists. The development was carried out in cross-border cooperation between three companies of the MVM Group.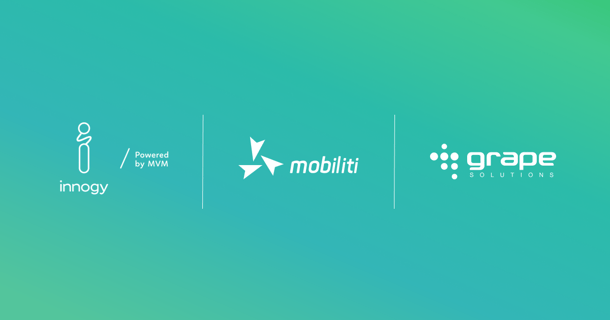 MVM Mobiliti and Grape Solutions have been working together since 2018 to develop the Mobiliti app, becoming the most downloaded electric car charging app in Hungary, with more than 215,000 charging stations in 39 countries. Based on the concept of Mobiliti, Grape Solutions and MVM Mobiliti launched their joint white-label EV charging platform, Montu. The Mobiliti mobile application also received the "Application of the year" award in 2020.

Grape Solutions implemented Montu for Innogy to enable its registered users to start electric vehicle charging seamlessly and help Czech operators manage charging points in a fraction of time. Czech electric car owners also have information on occupied stations, able to start their charging by one tap and receive automated billing when finished.

Operators get access to the Admin Management platform that covers all the necessary information needed for seamless mobility operations. The robust software keeps operators informed real time and receives all issues or feedbacks deriving from the drivers' side. For more information regarding Montu, please visit the official product page.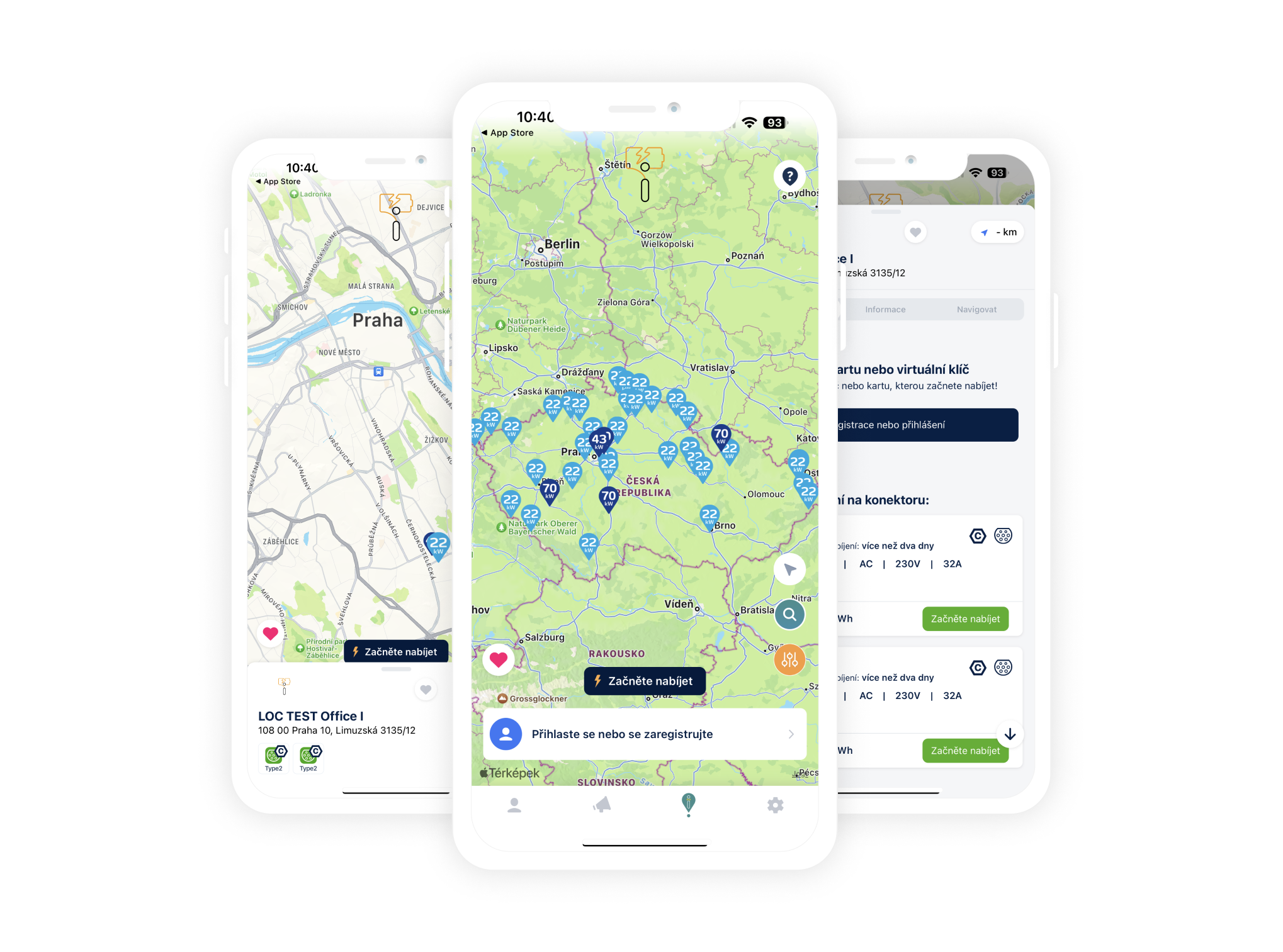 Innogy is a crucial member of ensuring natural gas and electricity to Czech customers and delivering clean mobility solutions in the Czech Republic. In March 2022, Innogy extended its e-charging infrastructure by enabling guest visitors at Innogy facilities to start charging their electric vehicles online, and in late 2022, Innogy completed its complex electric vehicle charging infrastructure supported by the Hungarian e-mobility solution, Montu.



Using Montu, white label application, was a kick start into our electric cars charging application development. Standard application was relatively quickly adjusted to Czech market specifics. Wide range of available features allows for swift further extensions.

Petr Matousek, Chief Technology Officer of Innogy CZ Plc.


The partnership with Innogy is crucial for our market penetration as it is the first time we have implemented our e-mobility Software as a Service, Montu, abroad. Grape Solutions is set to enable its turnkey e-mobility platform across countries as we are strongly committed to sustainable developments. We believe that together with Innogy and MVM Mobiliti, we will better highlight the importance of electric charging in the Central European region and beyond.

Szilárd Széll, CEO of Grape Solutions Plc.

It is a great pleasure and a huge responsability to offer a high-level service to our registered clients who are more than 72,000 and also to our future clients as well. We are working with our colleagues to constantly improve and expand our unified and reliable services. With our latest development, the public mobile parking we provide a modern, convenient and green service available to all using cars.

Szabolcs Balogh, the manager of MVM Mobiliti Ltd.
Grape Solutions' e-mobility software, Montu enables Innogy to implement additional mobility features in the mobile application, such as tolling, on- and off-street parking, loyalty program, Carplay or smart watch apps. Further developments for Innogy are set for 2023.
Innogy:
Innogy SE, part of the MVM Group since 2020, is a European public limited company based in Essen, formerly a subsidiary of the German energy group RWE. The company was created in 2016 following the separation of RWE's renewable energy, utility grid and retail businesses into separate subsidiaries in order to streamline its profile. Innogy focuses on the supply of natural gas, electricity and heat to customers, combined heat and power generation in district heating plants, and clean mobility solutions.

MVM Mobiliti:
Mobiliti, a member of the MVM Group, has been actively involved in the promotion of environmentally friendly transport in Hungary for many years, thus helping to achieve national and EU climate and environmental goals. With 1,500 charging points, it operates Hungary's largest e-charging infrastructure, offering green electricity charging from renewable energy sources provided by MVM.


Grape Solutions:
Grape Solutions is one of Hungary's leading software development companies, which has implemented more than 100 successful enterprise projects in various industries since its launch in 2006. Over the past 15 years, it has worked with clients such as Wizz Air, Bayer, MOL, Rossmann, Magyar Posta and Unicef, and in 2021 it was named one of Europe's fastest-growing companies by Financial Times.
Share this post on social media:
Read On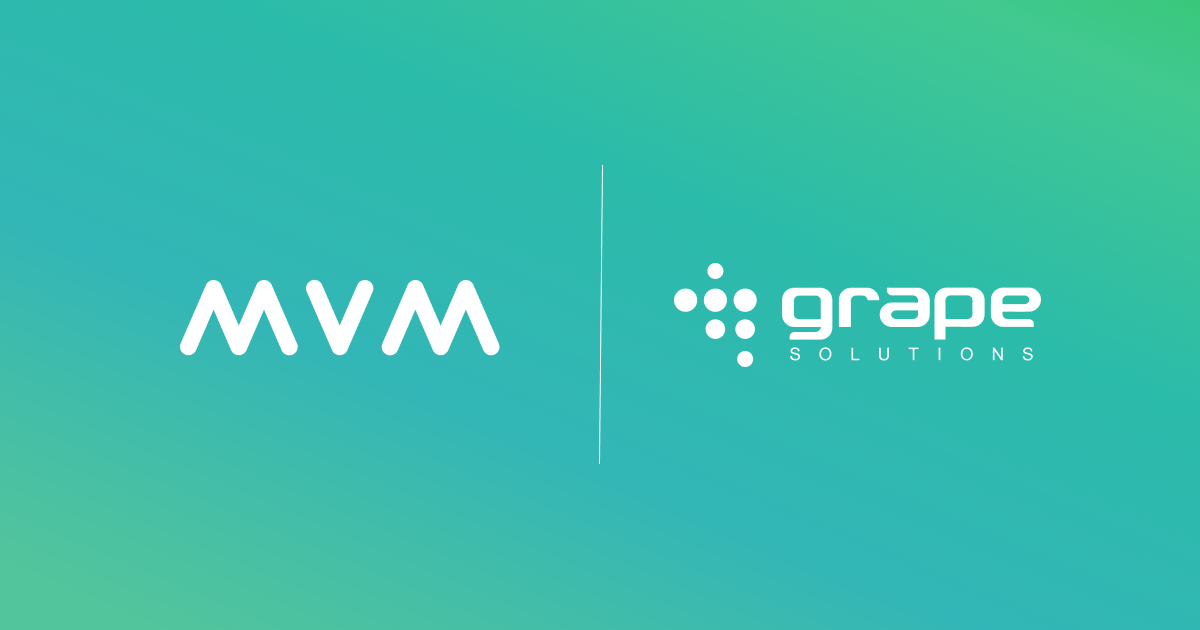 PRESS RELEASES
PARTNERSHIPS
TDK CORPORATION
Grape Solutions renewed MVM Group's Employee Knowledge Centre
In cooperation with Grape Solutions, the Knowledge Centre interface, accessible from MVM Group's internal network, has been completely redesigned to enable all employees of the group to be immediately informed about energy news, research, events and professional publications relevant to MVM Group.