Grape Solutions renewed MVM Group's Employee Knowledge Centre
PRESS RELEASES
PARTNERSHIPS
TDK CORPORATION
In cooperation with Grape Solutions, the Knowledge Centre interface, accessible from MVM Group's internal network, has been completely redesigned to enable all employees of the group to be immediately informed about energy news, research, events and professional publications relevant to MVM Group.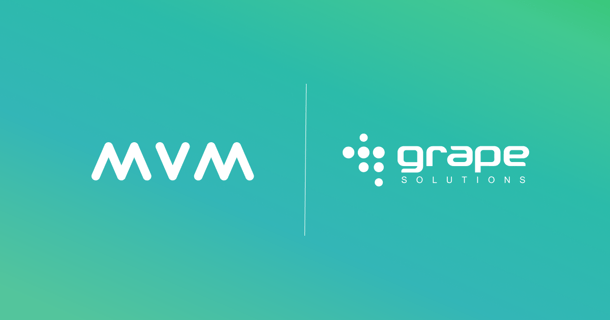 MVM Group is the most prominent player in the Hungarian energy sector, the second largest enterprise in Hungary and the tenth largest in the CEE region. The innovative group's continuously expanding business portfolio enables it to provide immediate solutions to increasingly complex customer needs with its energy and ancillary services (e.g. IT, financial and security services).

MVM Group is currently active in 23 countries, with 120 subsidiaries. Therefore, it is crucial for them to enable their employees to access transparent knowledge and communication within the group. With the help of the renewed platform, employees can read about a wide range of information, including projects and developments of MVM Plc. and its subsidiaries: external domestic and international energy research, innovations and events. The Knowledge Centre also contributes to the development of a uniform professional language, nomenclature and understanding through a dictionary and glossary.

The MVM Knowledge Centre was established and is operated by the Technology Innovation Directorate (TIIG) with the support of the Knowledge Centre Working Group. Its primary task is to provide a tool for the three pillars of knowledge management: knowledge creation, knowledge transfer and knowledge exploitation. The platform provides detailed information on member companies, their activities and news. A key feature of the platform is the newsletter module, where visitors can broaden their knowledge on energy technology, regulatory, market analysis, tendering and external affairs.



We have been planning to significantly redesign the MVM Knowledge Centre platform for the 18 000 employees of the MVM Group. We consider it an important mission to ensure that everyone, regardless of the company they work for, can access the professional content of our colleagues. Grape Solutions has been a member of the group for more than five years, and during this time we have implemented several successful projects with them. Their expertise in design, development and implementation has ensured the smooth renewal of the Knowledge Centre's interfaces.

Zsolt Bertalan, Group Technology Innovation Director of MVM Group


The main objective of the software development project was to replace the previous interface based on SharePoint technology, so that TIIG and Working Group administrators could publish news, events and newsletters relevant to MVM Group in a custom-developed system, thus keep all content up-to-date. As part of the project, internal visitor and administrator views were implemented with new technology and a modern, user-friendly look. The development will allow group employees to be informed about group-wide events, activities and projects in a more structured, searchable and transparent way.



As a member company of MVM Group, the development of the Knowledge Centre platform was a significant project for us: we wanted to create value for our employees, and we believe we have succeeded. The content management system makes it easier and quicker for the team to carry out its daily communication tasks, including the exchange of information with employees. We also regularly share member company news in the Knowledge Centre, and after the upgrade, we feel even closer to the internal communication tool,

Szilárd Széll, CEO of Grape Solutions Plc.
MVM Group
MVM Group is the leading, governmental owned player in the Hungarian energy sector, with activities in electricity generation, transmission, system management and electricity trading. A dynamic and innovative energy group with a growing regional presence, the 100% state-owned MVM Group is also the largest energy knowledge centre in Hungary, contributing to the security of supply of Hungary and Central and Eastern Europe through its expertise. The MVM Group aims to provide its customers with affordable and clean energy in a sustainable way that meets the requirements of the 21st century.


Grape Solutions:
Grape Solutions is one of Hungary's leading software development companies, which has implemented more than 100 successful enterprise projects in various industries since its launch in 2006. Over the past 15 years, it has worked with clients such as Wizz Air, Bayer, MOL, Rossmann, Magyar Posta and Unicef, and in 2021 it was named one of Europe's fastest-growing companies by Financial Times.
Share this post on social media:
Read On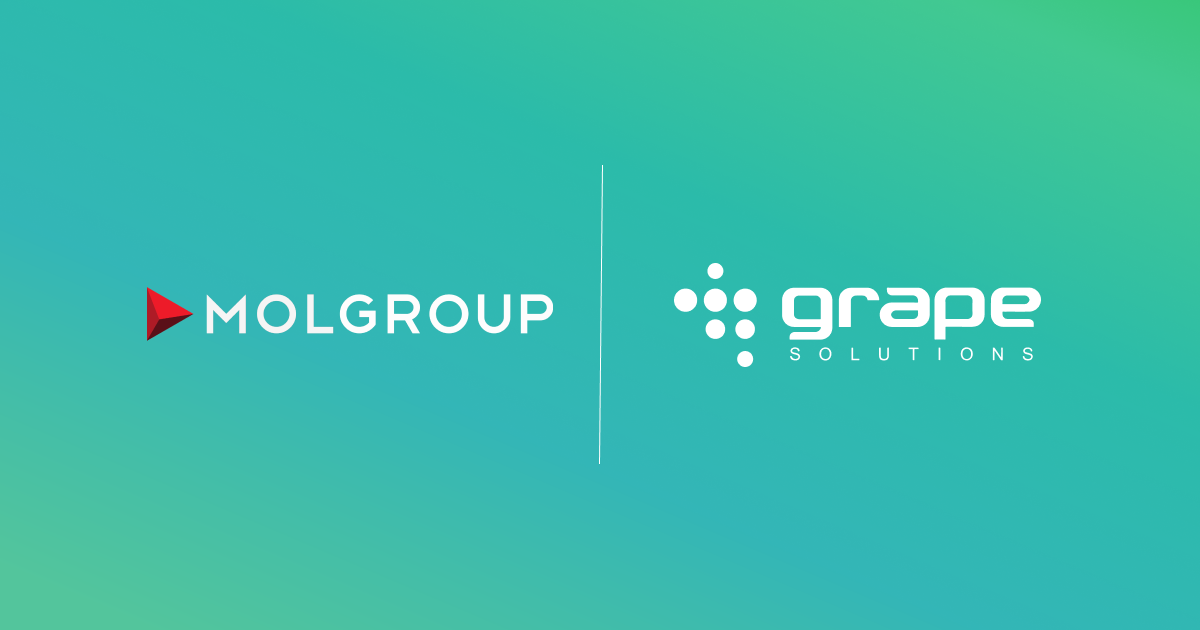 PRESS RELEASES
PARTNERSHIPS
BUSINESS INTELLIGENCE
MOL GROUP
Developments for 'Golden Barrel' award-winner reporting system for MOL Group continues in 2022 Q3
MOL Group and Grape Solutions celebrate eight years of collaboration with RepSy (Reporting System), a cutting-edge decision support platform, developed exclusively for MOL to solve complex supply chain planning problems affecting the MOL Group's refineries and petrochemical plants. Developments...