Grape Solutions awarded again as "Lovable Workplace" in 2021
Grape Solutions PR
For the fifth time, Dreamjo.bs has announced the "Lovable Workplaces" award, and similarly to last year, Grape Solutions is included in the prestigious Hungarian list.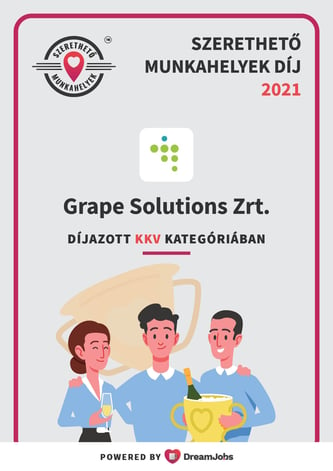 The "Lovable Workplaces Award" is a non-profit initiative organized by Dreamjo.bs, which aims to showcase the diversity of Hungarian medium and large companies. The award is given to companies that receive the most points during the public vote. Then, only 200 Hungarian companies are eligible for the prize: 150 SMEs, 25 large companies and 15 Romanian companies. This year, out of 1600 Hungarian and Romanian companies, Grape Solutions was among the TOP36 companies out of 68,000 votes and the TOP3 companies in the Employer Branding category.

It is a great recognition for us to be named as a "Lovable Workplace" twice in a row, as it is also feedback for us that we have managed to cope well with the challenges caused by the pandemic. Most of our team members still work from home, but we strive to provide the personal touch to ensure Grape atmosphere in line with the virus situation. In addition to regular team building sessions, we also emphasize the education of our employees, either offline or online.

Attila Czuczor, HR Director of Grape Solutions

In the Employer Branding category, Grape Solutions is awarded alongside companies such as Adevinta Hungary, Shell Hungary, Szentkirályi, Richter Gedeon, Lidl Hungary and IKEA Hungary.



With the help of our HR team, we regularly measure employee satisfaction in-house, as there are many reasons why our colleagues stay with us. For us, the most important task is to provide an environment where team members can feel the ownership of a given project, grow professionally and be proud of their work and each other. We would like to thank our colleagues and the jury for this prestigious recognition!

Szilárd Széll, CEO of Grape Solutions
Share this post on social media:
Read On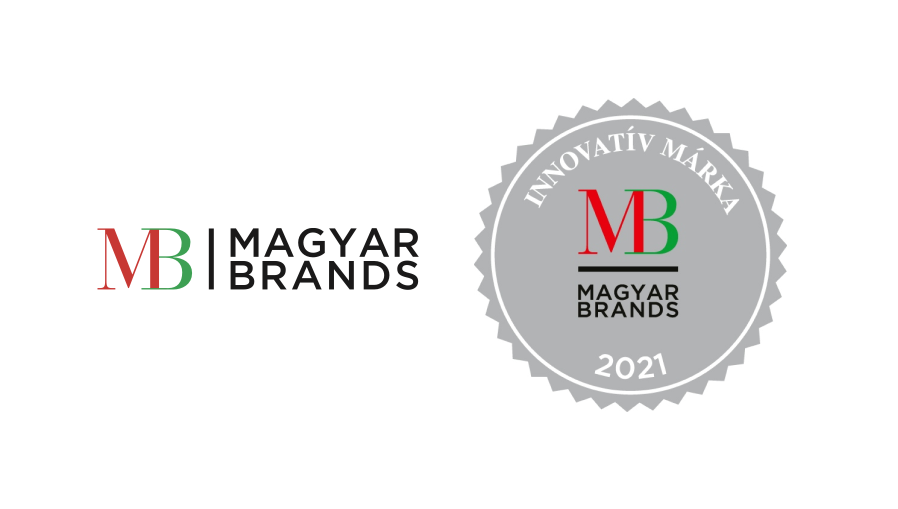 Grape Solutions receives Hungarian Brands award in the "Innovative Brand" category
This year, Grape Solutions received the Hungarian Brands Award in the "Innovative Brand" category for the first time. Since 2009, "Magyar Brands" has been awarding Hungarian companies founded in Hungary or were founded by Hungarian professionals.