Grape Solutions and Unis Telekom announce multi-year strategic partnership
E-MOBILITY
PRESS RELEASES
PARTNERSHIPS
UNIS TELEKOM
Grape Solutions Plc., leading software development enterprise headquartered in Budapest, Hungary, announces strategic partnership with Unis Telekom, d.d., leading telecommunication enterprise headquartered in Mostar, Bosnia and Herzegovina.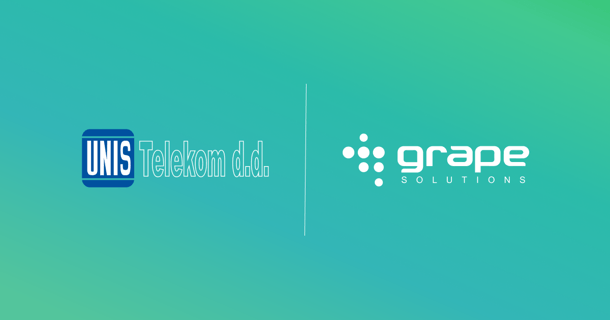 As part of the parties' mutual commitment, the partnership states that Grape Solutions and Unis Telekom intend to present e-mobility and telecommunication software developments together for joint business opportunities on the international market. The collaboration records that Grape Solutions ensures its turnkey e-mobility platforms, while Unis Telekom supplies its hardware for electric vehicle charging.


Grape Solutions provides a comprehensive electric vehicle charging solution, Montu, for e-mobility service providers with a mobile application and management platform. The white-label app is widely used across Hungary, with its first Hungarian e-mobility partner, Mobiliti Ltd. Unis Telekom provides various services, such as consulting, project management, UX/UI design, or software implementation in the Information Technology and Telecommunication sector.

The multi-year agreement reinforces the belief that there is still potential to invest in electric vehicle charging solutions. Both parties are committed to green and sustainable IT developments; our partnership strengthens this long-term ambition. Along with Unis Telekom, we're able to introduce our turnkey e-mobility platform, Montu, to various segments across Europe, enabling them to start their cashless mobility service promptly.


Szilárd Széll, CEO of Grape Solutions Plc.
Grape Solutions and Unis Telekom amplify the strategic partnership by agreeing on joint marketing communications as part of the alliance. The partnership launches in April at the International Economic Fair 2022 in Mostar, Bosnia and Herzegovina.



Ahead of Unis Telekom is an exciting period where the company is making a significant step towards smart solutions. We at Unis Telekom believe that the partnership with Grape Solutions is gaining the additional software strength we need in the challenging Balkans region.

Damir Bule, CEO of Unis Telekom d.d. Mostar

Unis Telekom:
UNIS Telekom d.d. was established in 1978 and since then have developed into one of the leading system integrators in the region, i.e. companies specializing in the creation of conceptual telecommunication solutions. Unis Telekom offers various services: consulting, project management, integration, monitoring and support services, design, installation and analysis of different systems, various education, as well as IT and telecommunication equipment of reputable manufacturers. UNIS Telekom's mission is to provide all its customers, existing and future, most advanced telecommunication solutions and enable them to increase efficiency and reduce operating costs.


Grape Solutions:
Grape Solutions is one of Hungary's leading software development companies, which has implemented more than 100 successful enterprise projects in various industries since its launch in 2006. Over the past 15 years, it has worked with clients such as Wizz Air, Bayer, MOL, Rossmann, Magyar Posta and Unicef, and in 2021 it was named one of Europe's fastest-growing companies by Financial Times. Grape Solutions offers out-of-the-box products (Mobility, IoT, RPA Process Automation, Marketing Automation, Power BI Reporting) and services (Custom Software Development, Testing, UX/UI, Business Intelligence, Support) for different sectors, tailored to their clients' business needs.
Share this post on social media:
Read On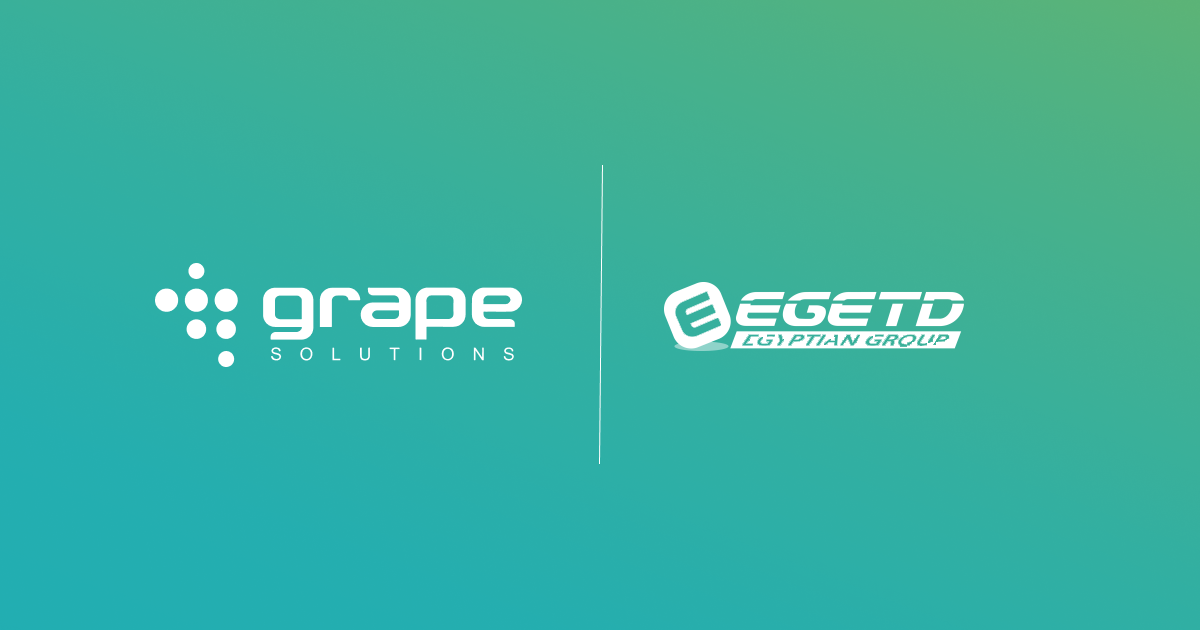 E-MOBILITY
PRESS RELEASES
PARTNERSHIPS
EGETD
Grape Solutions and Egetd are partnering to accelerate e-mobility developments in Egypt
Grape Solutions Plc., leading software development enterprise headquartered in Budapest, Hungary, announces a new strategic partnership with Egetd, leading electronics manufacturing enterprise headquartered in Cairo, Egypt.