Grape Solutions and Energoinvest announce long-term strategic partnership
IOT
E-MOBILITY
PRESS RELEASES
PARTNERSHIPS
ENERGOINVEST
Grape Solutions Plc., leading software development enterprise headquartered in Budapest, Hungary, announces a long-term strategic partnership with Energoinvest, d.d. - Sarajevo, multidisciplinary engineering and energy company headquartered in Sarajevo, Bosnia and Herzegovina.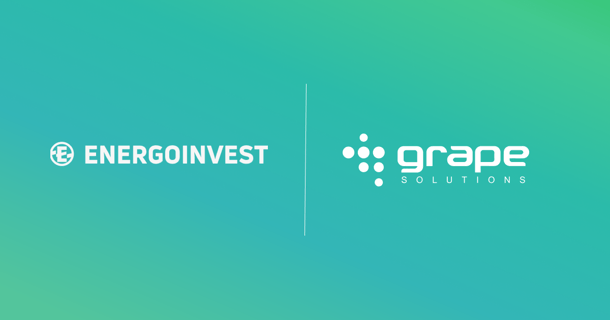 The partnership remarks that Grape Solutions and Energoinvest intend to enter the international market for environmentally sustainable information technology developments together. The agreement impasses that Grape Solutions ensures unique and white-label software developments while Energoinvest provides its hardware solutions.
Grape Solutions provides an enhanced IoT device management platform, powered by machine learning, for various sustainability purposes, such as in Energy & Utility sector, for Smart Cities and Buildings, for Electric Mobility, for Transportation or Real Estate. Energoinvest is active providing various consultancy and IT services in segments such as power engineering, construction, automation, IT and communication technologies.

We believe our ambitious collaboration with Energoinvest will contribute to our long-term global objective, to provide turnkey Internet of Things and E-Mobility services for our clients, from the management platform to the smart devices. With the partnership, we're able to expand our package portfolio by ensuring comprehensive developments and implementations in various sectors.


Szilárd Széll, CEO of Grape Solutions Plc.
Grape Solutions and Energoinvest strengthen the strategic alliance by agreeing on shared marketing communications as part of the partnership. The partnership launches in April at the International Economic Fair 2022 in Mostar, Bosnia and Herzegovina.



We are grateful for the opportunity to give our contribution to the IoT world, and we have recognized Grape Solutions as the right partner for making a great impact in this segment. Our joint dedicated work, insistence on quality, and business vision will surely prove to be the winning combination, despite the challenging period we are currently in. Combining our resources, knowledge, skills, and experience is certainly a formula for success. The goal is to become an incubator for smart energy-efficient and reliable solutions for all, that will lead to positive changes in the way we work and live and ultimately enrich our society. With everything said, we are certain we will become well known regional, and even global partnership in the IoT field.

Bisera Hadzialjevic, CEO of Energoinvest d.d. Sarajevo
Energoinvest:
Energoinvest d.d. Sarajevo is an established and well-known global brand and a company that, since its establishment in 1951, has existed on the domestic and foreign markets as a symbol of B&H engineering (in the fields of power engineering, construction, automation, IT and communication technologies etc.). Energoinvest is one of the most successful and reputable multidisciplinary development and engineering companies in B&H market and is among the leaders in B&H with the scope of activities in the field of development, design and implementation of complex facilities in the country and abroad.


Grape Solutions:
Grape Solutions is one of Hungary's leading software development companies, which has implemented more than 100 successful enterprise projects in various industries since its launch in 2006. Over the past 15 years, it has worked with clients such as Wizz Air, Bayer, MOL, Rossmann, Magyar Posta and Unicef, and in 2021 it was named one of Europe's fastest-growing companies by Financial Times. Grape Solutions offers out-of-the-box products (Mobility, IoT, RPA Process Automation, Marketing Automation, Power BI Reporting) and services (Custom Software Development, Testing, UX/UI, Business Intelligence, Support) for different sectors, tailored to their clients' business needs.
Share this post on social media:
Read On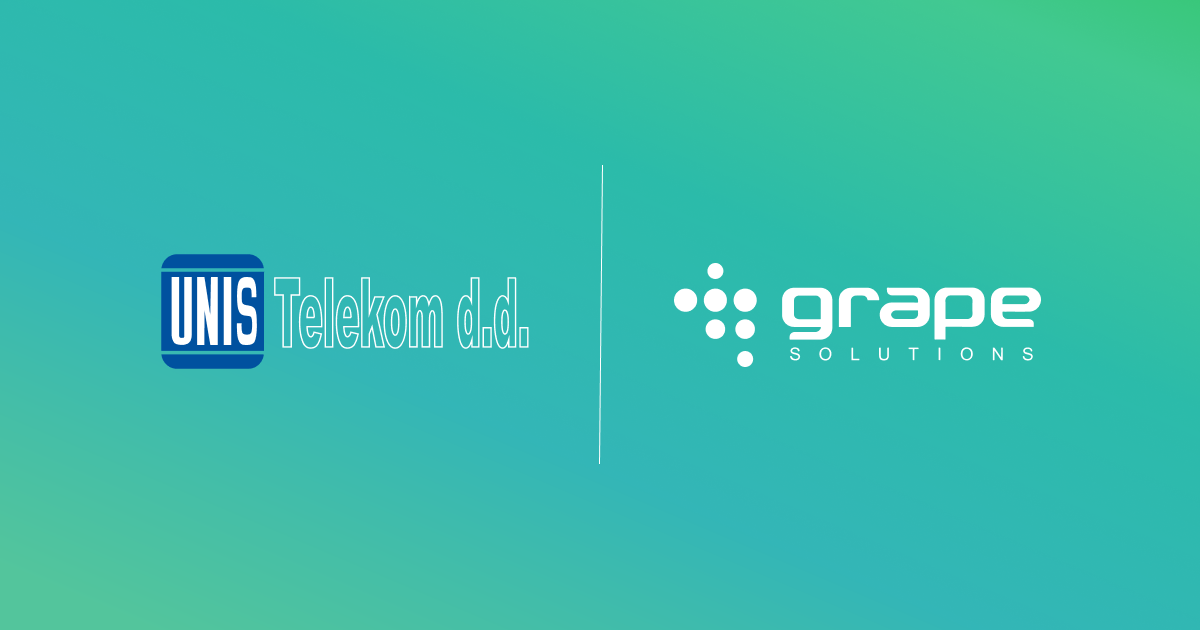 E-MOBILITY
PRESS RELEASES
PARTNERSHIPS
UNIS TELEKOM
Grape Solutions and Unis Telekom announce multi-year strategic partnership
Grape Solutions Plc., leading software development enterprise headquartered in Budapest, Hungary, announcesstrategic partnership with Unis Telekom, d.d., leading telecommunication enterprise headquartered in Mostar, Bosnia and Herzegovina.