Grape Solutions and Egetd are partnering to accelerate e-mobility developments in Egypt
E-MOBILITY
PRESS RELEASES
PARTNERSHIPS
EGETD
Grape Solutions Plc., leading software development enterprise headquartered in Budapest, Hungary, announces a new strategic partnership with Egetd, leading electronics manufacturing enterprise headquartered in Cairo, Egypt.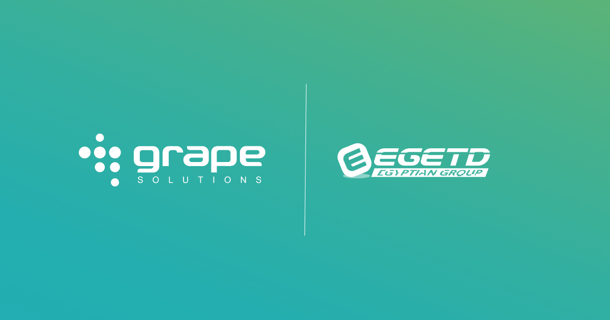 As part of the parties' mutual commitment, the alliance states that Grape Solutions and Egetd intend to present e-mobility software and hardware developments together to improve electric vehicle charging infrastructure in Egypt. The collaboration records Grape Solutions ensures its turnkey e-mobility platforms, while Egetd assures electronic supplies for electric vehicle charging.

Grape Solutions' electric vehicle charging application, Montu is a white-label electric mobility development that fulfils the needs deriving from drivers' and service operators' sides by providing a complex solution for electric charging management. Montu ensures a full-stack solution for building managers and CPOs to manage all charging in one place and receive all data live for predictive analytics. The white-label app is widely used across Hungary, with its first Hungarian e-mobility partner, Mobiliti Ltd.



The partnership with Egetd reduces the barrier for electric vehicle owners in Egypt to experience the comfort of e-mobility. Besides ensuring motorists the highest mobility service, the collaboration makes it effortless for fleet owners, retailers, logistic firms and gas stations to expand their supply for electric car owners, acquiring new customers simultaneously. Montu is a ready-to-implement solution with various on-demand features such as on-street, off-street parking and tolling, making it the most comprehensive e-mobility platform for CPOs.

Szilárd Széll, CEO of Grape Solutions Plc.

"Together with Egetd, Grape Solutions is ensuring EV industry stakeholders in Egypt that software and technical expertise needed to further accelerate the infrastructure is available to implement instantly," he added.

We are delighted to be working with Grape Solutions as a market leader in Europe for software development. Together we will be adding value to the future of e-mobility in Egypt by implementing our software to our customers.

Nader Ismail, Managing Director of EGETD

"Not only we will be digitalizing the payment process through our app development to make it a hassle free experience to all our users and EV charging partners, but also we will be investing in applying our customizable software solutions in various businesses in the energy and power control systems through remotely operating and digitizing the electrical networks in Egypt," he also added.
Grape Solutions and Egetd have confirmed their mutual commitment in the form of a contract signed in Cairo, Egypt, on 21 July 2022. Both companies agreed to find software development projects in Egypt jointly.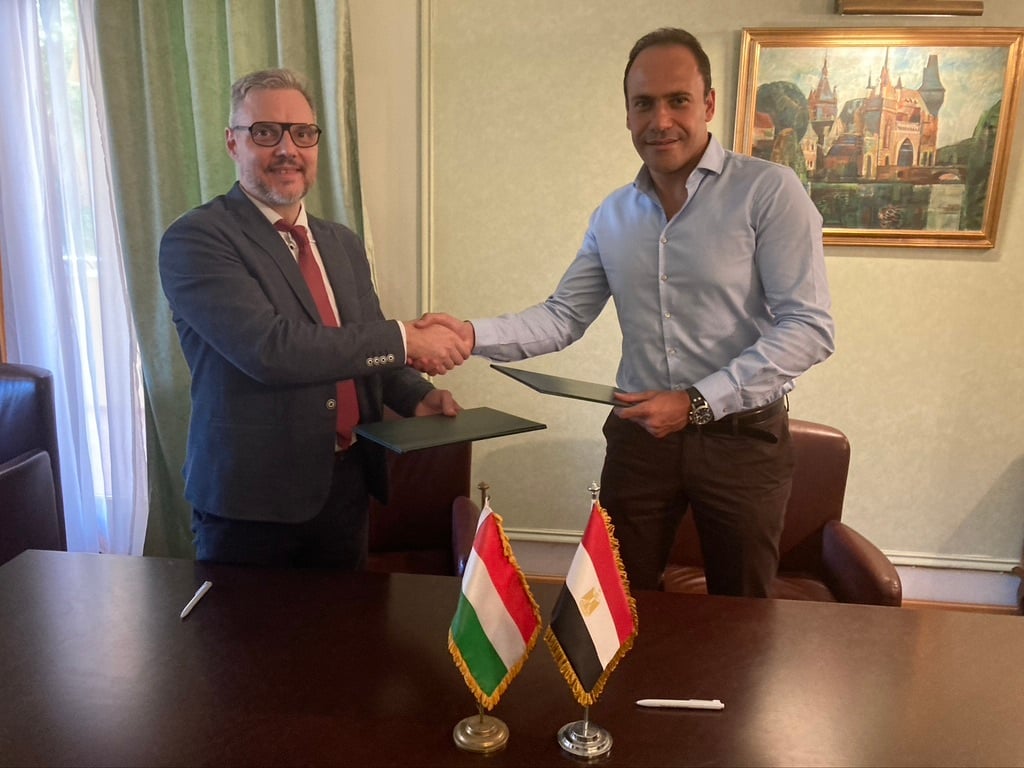 Károly Kara, CSO of Grape Solutions - Nader Ismail, Managing Director of EGETD
Egetd:
A company established in 1980 that has a diversified portfolio in the energy sector. Covering all the market needs from low voltage current to 36KV, we deliver state of the art products that include design supply and installation for our full range of products as a complete EPC and knowhow partner to our clients by choice. Egetd operates and invests in different lines of businesses including low voltage/medium voltage panels, transformers, and underground cabling. In addition to renewable energy and industrial 3D printing. Egetd has heavily invested in its renewable energy division covering the whole value chain from generation to distribution in various sectors according to the market needs. We further enhanced our presence in the 3D industrial business through being a shareholder in Egypt's first full service 3D factory.


Grape Solutions:
Grape Solutions is one of Hungary's leading software development companies, which has implemented more than 100 successful enterprise projects in various industries since its launch in 2006. Over the past 15 years, it has worked with clients such as Wizz Air, Bayer, MOL, Rossmann, Magyar Posta and Unicef, and in 2021 it was named one of Europe's fastest-growing companies by Financial Times.
Share this post on social media:
Read On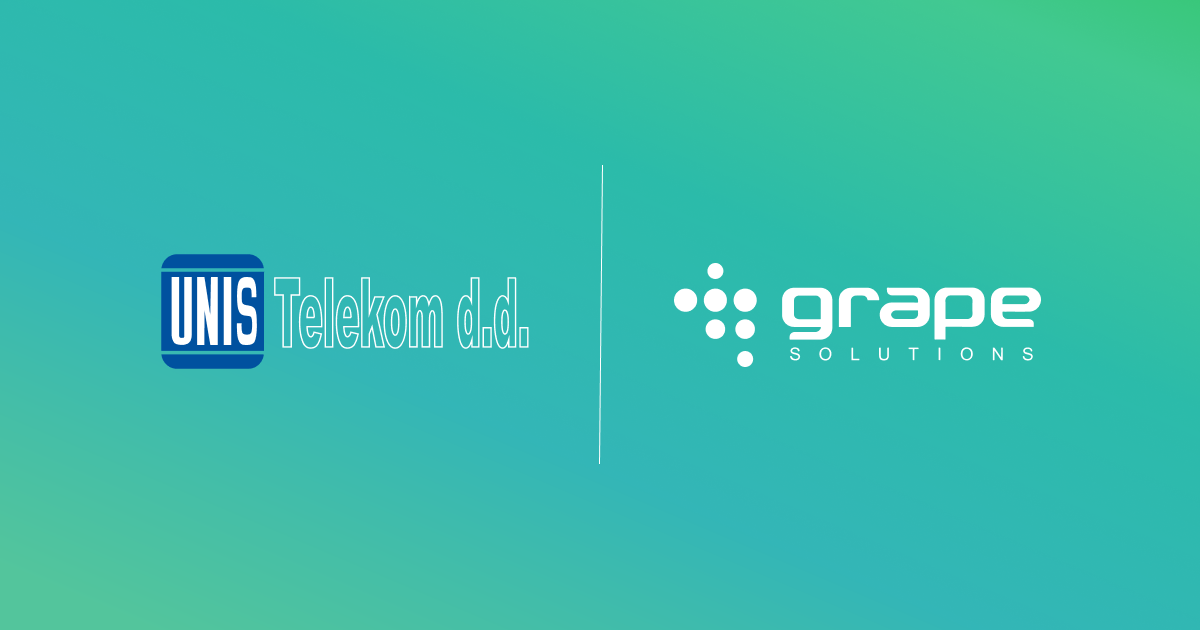 E-MOBILITY
PRESS RELEASES
PARTNERSHIPS
UNIS TELEKOM
Grape Solutions and Unis Telekom announce multi-year strategic partnership
Grape Solutions Plc., leading software development enterprise headquartered in Budapest, Hungary, announcesstrategic partnership with Unis Telekom, d.d., leading telecommunication enterprise headquartered in Mostar, Bosnia and Herzegovina.