Crayon Hungary and Grape Solutions announce strategic collaboration agreement
PRESS RELEASES
PARTNERSHIPS
CRAYON
Grape Solutions Plc., a leading software development company headquartered in Budapest, Hungary, announces a long-term strategic partnership with Crayon Hungary, a leader in IT consulting services headquartered in Budapest, Hungary.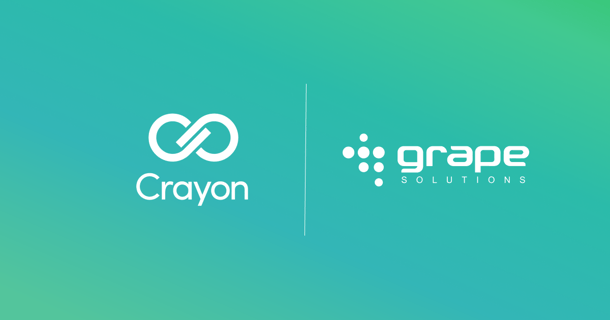 The long-term strategic partnership ensures both Crayon and Grape Solutions find new opportunities and enter markets faster while helping clients' digital transformation with each other's services and competencies more efficiently. The agreement impasses that companies appear jointly at business events and actively cooperate in expanding their business portfolio.

Crayon Global - headquartered in Oslo, Norway - with over 3 300 employees in 47 countries, provides commercial and technical support to help customers build a secure basis for successful cloud-centric digital transformation. Crayon is dedicated to assisting clients in choosing the solutions that best fit their business needs and budgets, so they can thrive by building on software, cloud services, data and artificial intelligence.

With over 16 years of software development and IT consulting expertise, Grape Solutions ensures various tech services to customers in the oil, energy, banking and insurance segments, such as app development, business intelligence (BI), robotic process automation (RPA) or IT outsourcing. Grape Solutions developed turnkey software products to solve challenges in e-mobility, efficient energy consumption, IoT or general business operation in the past few years, enabling their clients to respond to the business opportunities quickly.

Digitalisation is fundamentally transforming the way all companies operate, from the automation of processes to the emergence of new digital business models. By optimising IT costs, Crayon enables companies to use the resources saved in day-to-day operations to innovate, increasing their efficiency and competitiveness. We help you optimise your ability to innovate by taking advantage of cloud technologies, harnessing your corporate data assets or, increasingly, using ChatGPT artificial intelligence.

Tamás Sőrés, General Manager of Crayon Hungary Ltd.


Grape Solutions and Crayon Hungary believe that the most important pillar of the partnership is that the collaboration will have a positive impact on supporting customers' digital transformation, as integrity, customer centricity, quality orientation and agility are core values of both companies.



Crayon and Grape Solutions match in various aspects, we are jointly committed to hybrid, cloud technologies and scalable platform approaches when we develop products for our clients. In addition to the technological orientation, we think along similar lines in terms of setting up professional teams, as we believe valuing and continuously training our team members is the answer to long-term customer satisfaction. With our partnership with Crayon, we are able to provide our clients with the most comprehensive IT contribution ever.

Szilárd Széll, CEO of Grape Solutions Plc.


Crayon:
Crayon helps customers build the commercial and technical foundation for a successful digital transformation journey through a reliable services framework allowing our customers to right-size and optimize their IT estates to unlock technology's potential and innovation. Headquartered in Oslo, Norway, Crayon has over 3 300 employees across approximately 50 locations worldwide.


Grape Solutions:
Grape Solutions Plc., founded in 2006, is one of Hungary's leading software development companies, which has implemented more than 100 successful enterprise projects in various industries since its launch in 2006. In 2018, Hungary's leading energy supplier, MVM Group acquired Grape Solutions. Over the past 15 years, it has worked with clients such as Wizz Air, Bayer, MOL, Rossmann, Magyar Posta and Unicef, and in 2021 it was named one of Europe's fastest-growing companies by Financial Times.
Share this post on social media:
Read On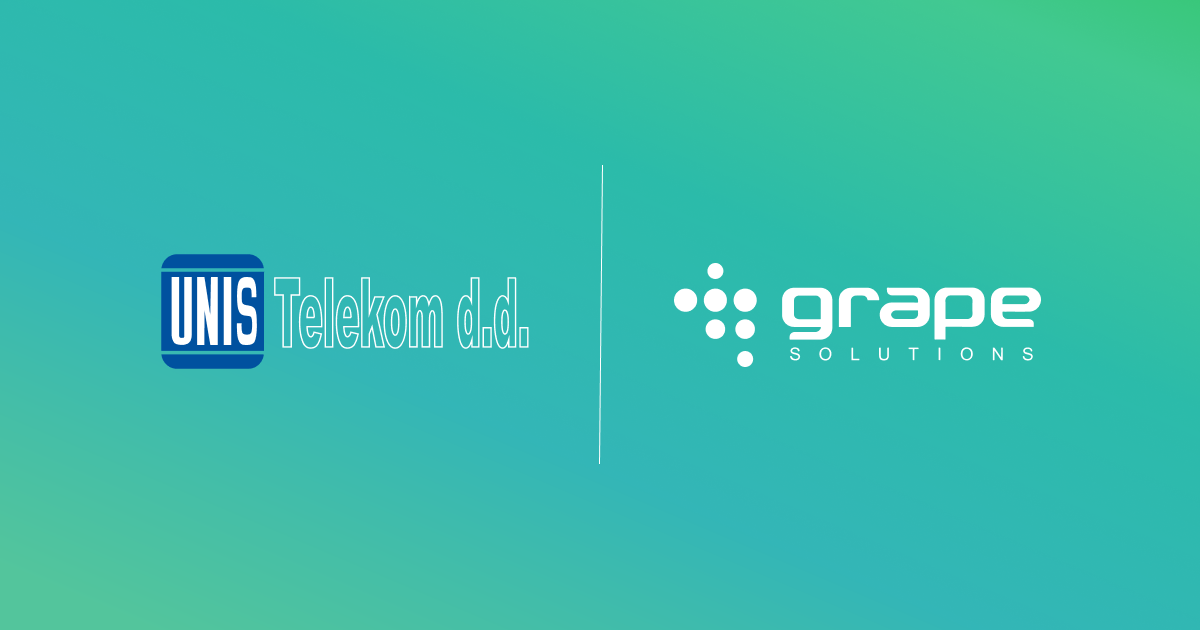 E-MOBILITY
PRESS RELEASES
PARTNERSHIPS
UNIS TELEKOM
Grape Solutions and Unis Telekom announce multi-year strategic partnership
Grape Solutions Plc., leading software development enterprise headquartered in Budapest, Hungary, announcesstrategic partnership with Unis Telekom, d.d., leading telecommunication enterprise headquartered in Mostar, Bosnia and Herzegovina.