Agora Pay and Grape Solutions to continue their partnership in 2022
SOFTWARE DEVELOPMENT
PRESS RELEASES
PARTNERSHIPS
AGORA PAY
FINTECH
Agora Pay is a payment solutions company providing services for individual entrepreneurs, small and medium sized businesses, where its POS terminal solution allows users to make payment transactions in a matter of seconds. Grape Solutions implemented the payment transaction processing support and developed the iOS/Android application in collaboration with the company.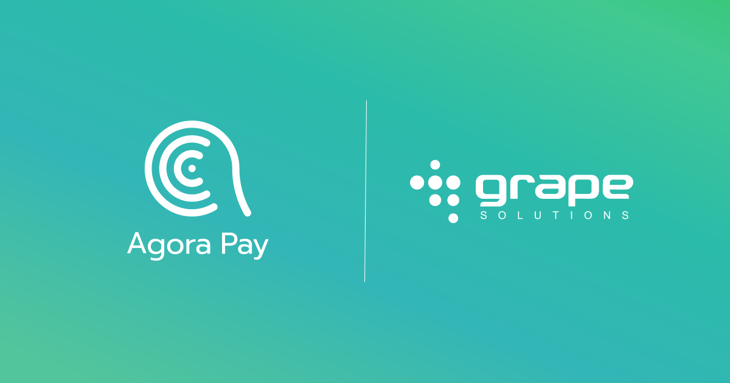 The bank independent payment solution was launched this spring; Agora Pay aims to make the everyday life of Hungarian small and medium-sized enterprises seamless and more convenient, by enabling credit card payments acceptance, all the way to supporting invoicing. According to their research, rapid infrastructure development in Western Europe has significantly contributed to the proliferation of different payment tools, which is no different in Hungary.
With the app-based solution, businesses can effortlessly track payment transactions and send transaction details to the business's bookkeeper; therefore, transactions can easily be reflected in the accounts. The strategic partnership between Agora Pay and Grape Solutions started in 2019, and further developments of the FinTech solution will continue together in 2022.



For us, the real credit is when the development does not end with a project but continues. With Agora Pay, we met a truly dynamic and ambitious team, which inspired us during the collaboration. The product has a huge potential, and we are looking forward to 2022 to work together on further developments.

Szilárd Széll, CEO of Grape Solutions

The payment solution will offer its users several additions, such as detailed statistics and statements, fully tailored to the needs of Hungarian businesses. Based on feedback, features will be developed by Agora Pay and Grape Solutions together.



We aim to offer the best possible bank card acceptance solution to our users and this requires continuous development. To keep the highest standards of our new products and services a strategic partner such as Grape Solutions is very important. During our everyday operation and developments, we place a high emphasis on partnering with Hungarian innovative companies whose services are world class and Grape Solutions is such a company.

Tamás Ágoston, Managing Director of Agora Pay
About Agora Pay:
Agora Pay is an innovative Hungarian fintech company. Our mission is to help local businesses with simple, easy to use and easy to implement payment solutions. Our card acceptance solution combines the high-quality engineering know-how of Hungarian software developers, knowledge of the domestic payment market and a passion for up-to-date, modern technologies. We believe in continuous improvement, simplicity, and transparent pricing; but most of all our personal mission is to develop the Agora Pay solution to allow smart bank card acceptance for anyone by making it available to everyone.
About Grape Solutions:
The Grape Solutions Zrt. is one of Hungary's leading software development companies, which has implemented more than 100 successful enterprise projects in various industries since its launch in 2006. Over the past 15 years, it has worked with clients such as Wizz Air, Bayer, MOL, Rossmann, Magyar Posta and Unicef, and in 2021 it was named one of Europe's fastest-growing companies by Financial Times. Grape Solutions offers out-of-the-box products (Mobility, IoT, RPA Process Automation, Marketing Automation, Power BI Reporting) and services (Custom Software Development, Testing, UX/UI, Business Intelligence, Support) for different sectors, tailored to their clients' business needs.
Share this post on social media:
Read On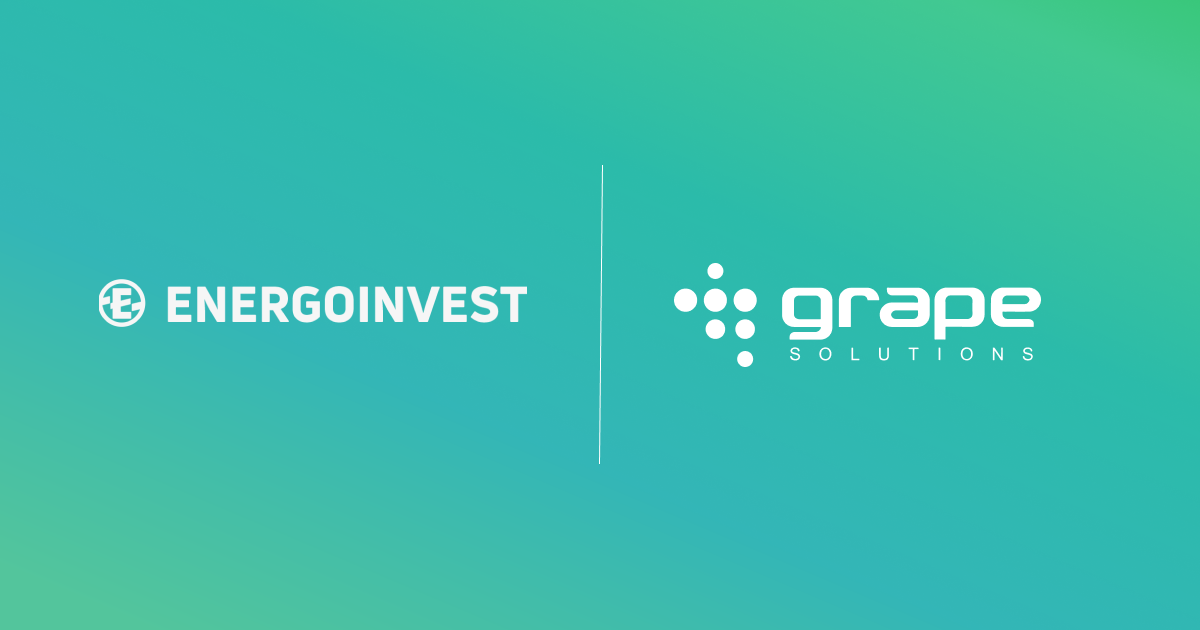 IOT
E-MOBILITY
PRESS RELEASES
PARTNERSHIPS
ENERGOINVEST
Grape Solutions and Energoinvest announce long-term strategic partnership
Grape Solutions Plc., leading software development enterprise headquartered in Budapest, Hungary, announces a long-term strategic partnership with Energoinvest, d.d. - Sarajevo, multidisciplinary engineering and energy company headquartered in Sarajevo, Bosnia and Herzegovina.