Life at Grape Solutions: an interview with our UX/UI Designer, Dóra Wieser
Grape Team
Dóri works as our UX/UI designer on projects in different segments such as FinTech, Energy, Utility, IoT and Mobility. We asked Dóri to tell us how does a UX/UI designer's life look at an enterprise.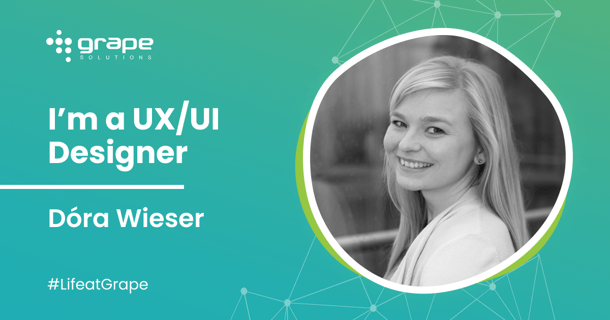 Why did you choose to work at Grape Solutions?
I interviewed several companies, and I was immediately impressed that Grape Solutions is a serious company with various projects and a family atmosphere. Everyone was friendly during the hiring process. I saw plenty of professional development opportunities here, and the salary was much more than any other place I've been to or received an offer. My first impression was validated later on.

How does your role look at Grape, and how would you describe it in one sentence?
I work as a UX/UI designer at Grape. I mainly design the layout and processes of interfaces in close consultation with other departments such as business analysts, project managers and developers. I also occasionally get involved in small color graphic design tasks, such as designing posters, Grape mascots etc., it is a nice recreation time for me.

What skills do you think are needed for your position?
I think it's an essential skill in the UX/UI profession to know the standard structure of interfaces, the "element set". It is crucial to have empathy and understand other project participants' viewpoints. The aim is to design screens and processes that can reconcile user interests, business interests and technological constraints. In addition to all this, a touch of creativity and a sense of beauty is also important.

How can you motivate and develop yourself at Grape?
I am pleased to receive compliments; they give me wings. It's even better when it's done in person, and I can see the sparkle in the other person's eyes that they're happy with what I've made. Completed tasks also give me satisfaction.

What are the three things that made you proud during your time at Grape?
I am most proud of the excellent relationship I have with everyone and the positive feedback I get on my work. I am also pleased to be actively involved in designing complex systems that I would never have thought of before.

Why would you advise others to join us?
- treat people as partners
- a good atmosphere, relaxed, family-like, but also with processes, which in many start-ups is still immature
- there is a gamification system, you can get coins for different activities that can be redeemed for money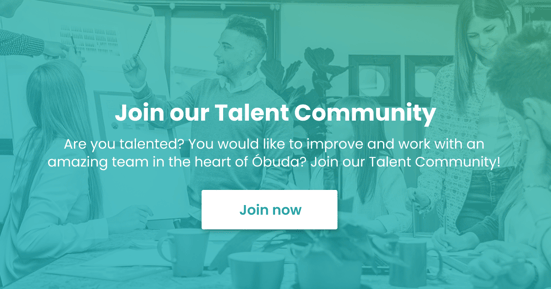 Share this post on social media:
Read On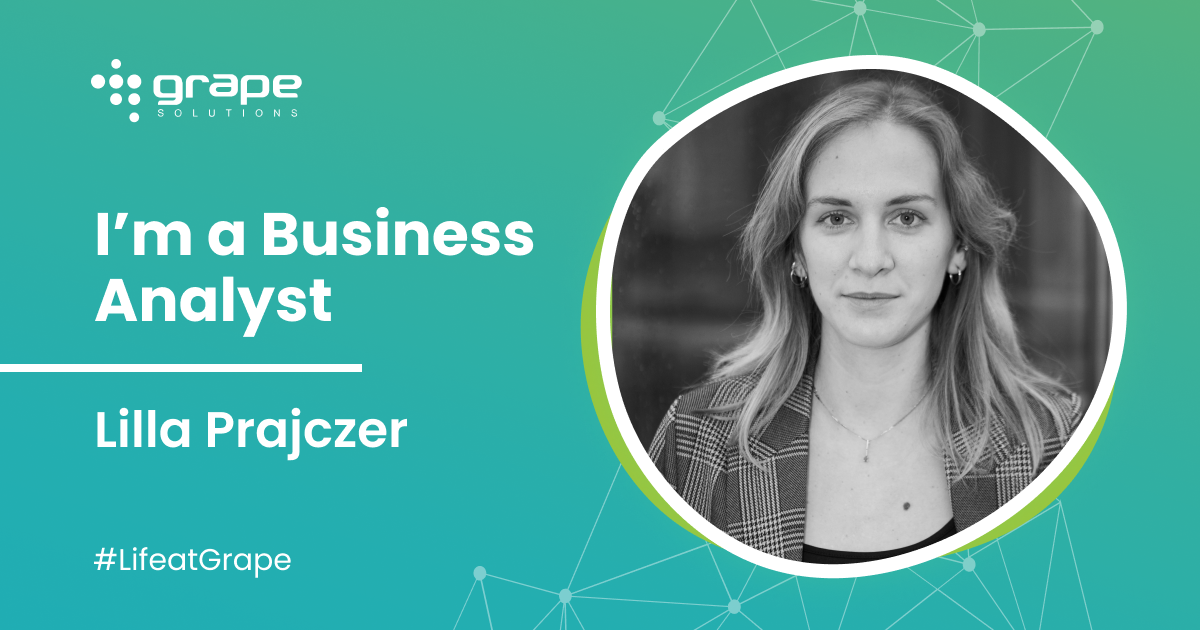 Life at Grape Solutions: an interview with our Business Analyst, Lilla Prajczer
We asked Lilla to tell us a bit about her journey at Grape Solutions and some key factors that keep her motivated day by day.