Life at Grape Solutions: an interview with our Product Support Team Lead, Eszter Szabó
TEAM
PRODUCT SUPPORT TEAM LEAD
Eszter leads the team supporting our customers' product launches to provide them the highest customer satisfaction daily. We asked her to tell us about her weekdays at Grape, what a day looks like for a support team leader.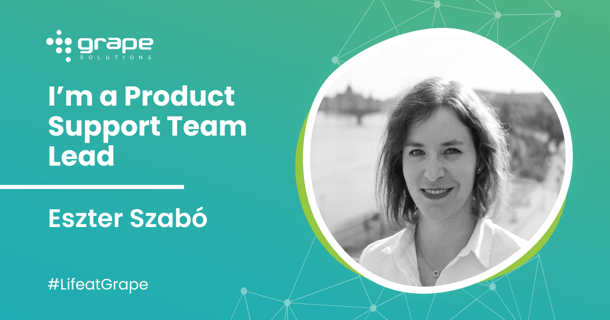 Why did you choose to work at Grape Solutions?
I joined Grape for its great professional development opportunities. I learn the day-to-day business from the most acceptable people who support me in my job, give me space to develop my ideas, trust me and look out for me to do more. I also wanted to pursue a career in a company where communication with clients is essential to my daily work. I also wanted to be involved in various projects that are constantly challenging.

How does your role look at Grape, and how would you describe it in one sentence?
I am a support team leader, meaning I am responsible for the operation and support of the applications that have been deployed. I work for the long-term satisfaction of our customers.

What skills do you think are needed for your position?
The ability to see through complex situations and quickly understand the tasks required to fill my position. In addition, coordinating a team of experts, maintaining solution focus. Effective communication with internal and external customers and a proactive, empathetic attitude are essential to achieve fulfilment.

How can you motivate and develop yourself at Grape?
The daily motivation for the team in support comes from resolved reports. The main driver of our development is to maintain and increase customer satisfaction. There is always room for improvement in our processes, which we keep in mind and blend into our daily work routine through evaluations. From an educational point of view, learning the ITIL rules and interpreting them for ourselves provides additional support for improvement.

What are the three things that made you proud during your time at Grape?
In my four and a half years at Grape, I have had a lot of dignity, thanks to my recognition from my superiors and our customers. Most of all, I am proud of the team I have the opportunity to work with on a daily basis to deliver a high quality support service.

Why would you advise others to join us?
Join Grape because talented and ambitious people will always find support and encouragement here. You'll get all the help and opportunities you need to show who you are. If you feel you have the ability and desire to create something of value for others, then you belong here.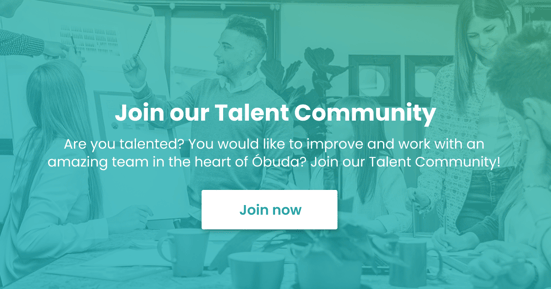 Share this post on social media:
Read On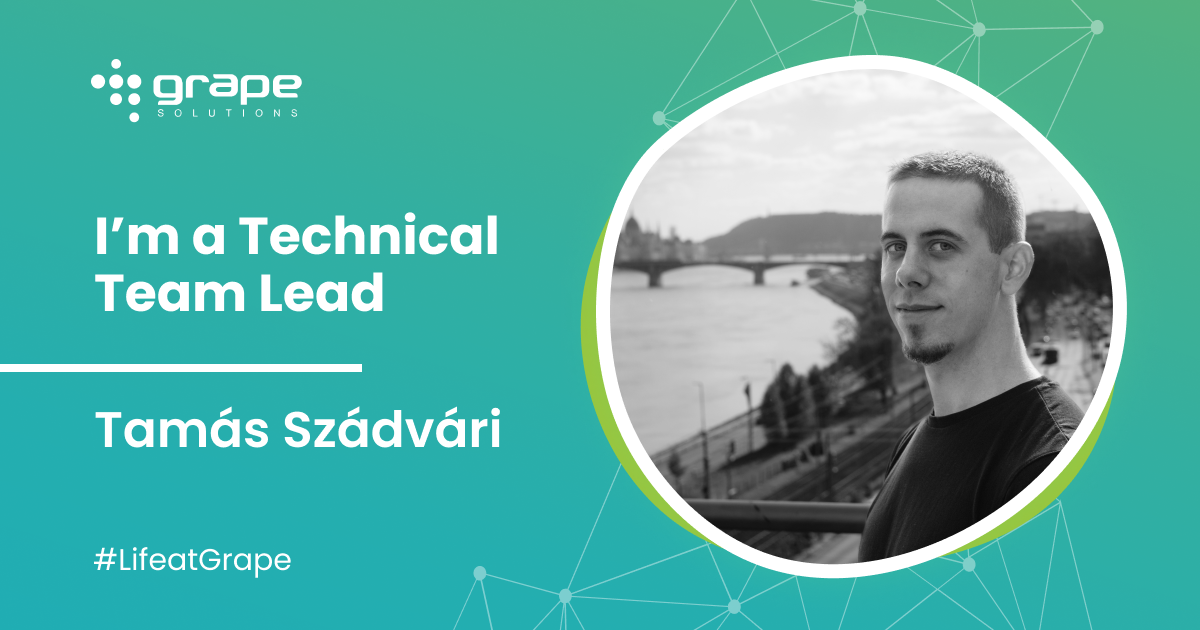 Life at Grape Solutions: an interview with our Technical Team Lead, Tamás Szádvári
Tamás is the technology team leader of our mobile app development team, who has led projects to success such as AgoraPay and AxFina apps. We asked him to tell us about his weekdays at Grape, what a TTL's day looks like.